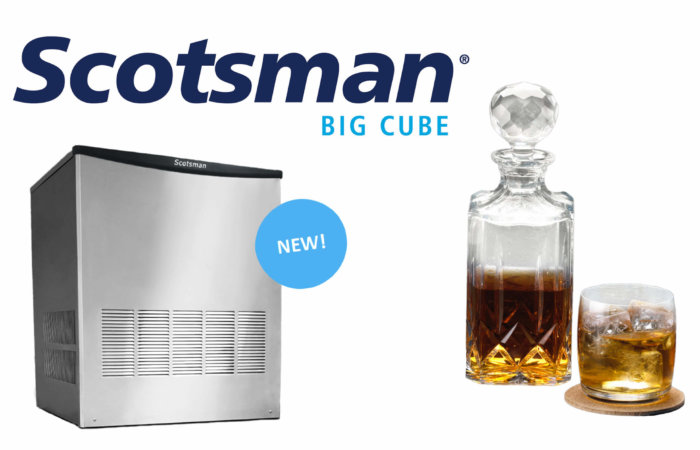 Big Cube: 30″ wide modular unit now available

The new Modular Big Cube Ice Machine introduces the largest, slowest melting, almost perfectly square, and clearest ice cube in Scotsman's history. This big, individual cube is preferred by mixologists, bars, nightclubs, restaurants, and many others who seek the finest ingredients for their beverages.
A Premium Ingredient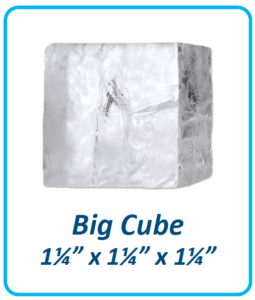 Slowest melting; preferred by mixologists, banquet facilities, cocktail bars, construction crews, marinas, packaged ice users, and fine liquor aficionados.
• Unique evaporator design uses jet spray and gravity to remove air and minerals which results in:
–Pure, crystal-clear cubes
– Slower melting cubes
• No waffling or bridging, each cube is formed individually and remains perfectly square
• Scotsman's biggest cube
–191% larger than Scotsman's Medium Cube
–39% larger than Scotsman's Gourmet Cube
–Also 56% larger than Hoshizaki's Square Cube