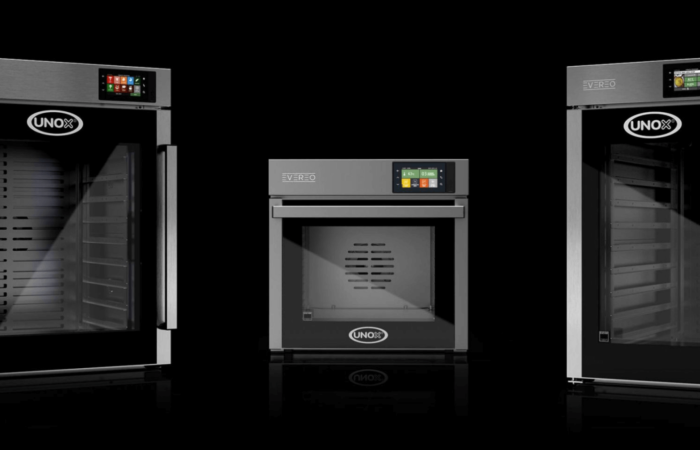 PRECISE TEMPERATURE CONTROL
EVEREO®'s strength lies in the accurate control of the temperature and of the atmospheric conditions inside the chamber, thanks to the use of latest generation sensors. With EVEREO® you can set any temperature from 40 °C to 80 °C with the certainty of a degree of precision of 0,5 °C.
ACCURATE MOISTURE CONTROL
When you are using EVEREO® in  "SUPERHOLDING", you have full control of the temperature and the humidity within in.
Why is that so important? An excess of moisture during the holding of food has a negative impact on the organoleptic properties allows holding times of no longer than 2 hours Items such as meat, fish and grilled vegetables, if held in environments that are too humid, acquire a boiled consistency and taste
SEAL MONITORING
EVEREO®, thanks to its intelligent sensors, constantly monitors the climatic conditions inside the chamber according to the settings that you have set. If the sensors detect that one of the food container's seals could have been compromised,  the display warns you immediately. It could be the breaking of a vacuum pack bag, or an airtight container that has not been closed properly: in any case, nothing to be worried about.